Roblox Projects
Roblox is an incredibly versatile platform for game development that helps students to create the places of their dreams. Students love games, so game development is a good way to start their coding journey. It becomes much more interesting for them to create Roblox projects using Roblox Studio as the studio's programming language is robust, lightweight, simple, and easy to learn.
Purple Tutor's Roblox course is a fantastic opportunity for students to learn about game development and explore their creativity. The course is designed to teach students the basics of game design, coding, and programming using the popular platform, Roblox. Students will learn how to create their own games and publish them for other players to enjoy. Here are some of the exciting Roblox projects that students can expect to work on during the course.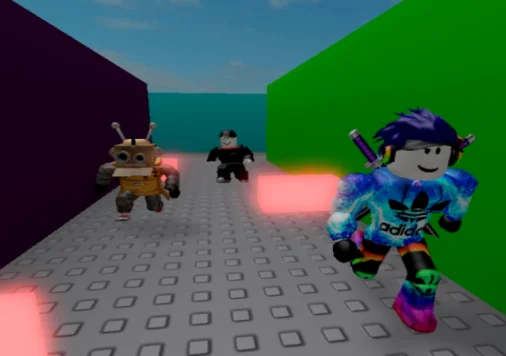 3D Maze Game
A 3D maze game development in Roblox can be a fun and challenging experience for students. In this type of game, players navigate through a complex maze to reach the end goal, encountering obstacles and challenges along the way. To make this type of Roblox projects more interesting and challenging, traps, puzzles, and enemies can be added so that the player must avoid or defeat them in order to progress through the maze. To motivate players and provide a sense of achievement, it's important to implement rewards and scoring mechanisms. By using Roblox's Lua scripting language, students write code that controls the behavior of the game.
Lava Land
Creating games in Roblox with a Lava Land theme is one of the thrilling and exciting Roblox projects for players. In Lava Land, the players have to navigate through the game while avoiding the dangerous, molten lava that flows throughout the map. The initial phase of the project involves designing the game environment, which will be centered around the Lava Land theme. Students get a chance in designing an engaging game environment, add challenging obstacles and game mechanics, and implement power-ups and rewards. Finally, they come out with a fun and engaging game that players will enjoy playing.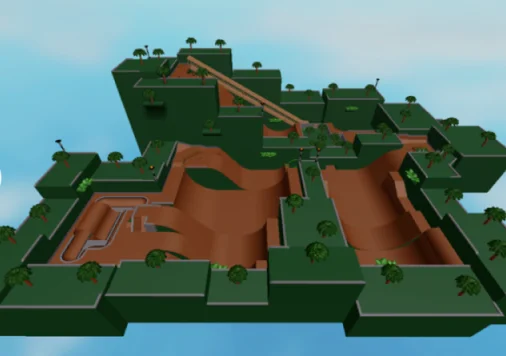 3D Forest
One of the most interesting Roblox projects the students enjoy is creating a realistic forest environment. The first step is to plan the design of the forest including the placement of trees, bushes, rocks, and other objects. Once the forest design has been planned, the terrain is designed to look as realistic as possible. To make the forest environment even more interesting, students learn to add rocks, water, and other features. While working on the project teachers guide students to create an immersive forest environment through appropriate lighting and audio effects.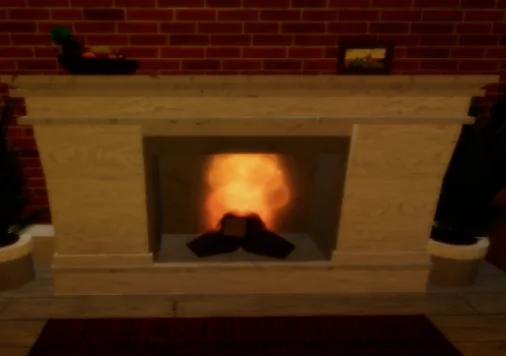 Fireplace
With Purple Tutor's Roblox course, students can learn how to use Roblox Studio to create a cozy fireplace for their dream home. Roblox projects that involve creating fireplaces often include creating the walls, floor, ceiling, doors, and windows, as well as any other desired features such as furniture, decorations, and accessories. To create the illusion of a real fire, students learn to add a fire effect to the fireplace. Adjustments can be made to the 3D model, textures, materials, and fire effect making students create a realistic and visually appealing fireplace that will enhance the overall atmosphere of their dream home.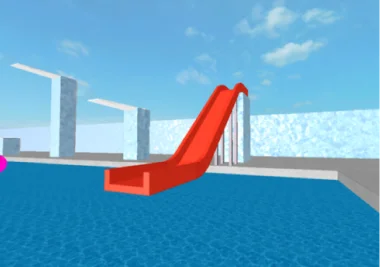 Swimming Pool
Designing a Swimming pool is one of the Roblox projects that will not only be a fun and creative project, but can also help students develop important skills such as spatial awareness, design thinking, and problem-solving. Once the pool has been designed, students can apply textures and materials to create a realistic and visually appealing pool. This project helps students develop important skills such as spatial awareness, design thinking, and problem-solving. They will come out with a realistic and visually appealing swimming pool that will enhance the overall atmosphere of their scene.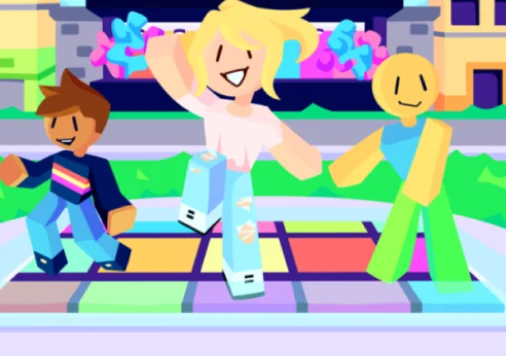 Dance Animation
Roblox projects can be spiced up by creating dance animations allowing students to explore their creative side and express themselves through movement and animation. They can experiment with different dance styles, music, and characters to create a unique and engaging animation. This helps them develop their artistic expression and creativity. Students get exposure to working with the animation curves, transitions, and poses to ensure that the animation looks realistic and engaging. This helps them develop their attention to detail and their ability to notice small changes in movement and animation.
Overall, Purple Tutor's Roblox course is an excellent opportunity for students to learn about game development and programming. The course provides a comprehensive introduction to Roblox Studio and teaches students how to design and create their own games. Students will develop not only their technical skills but also their creativity and problem-solving abilities. By the end of the course, students will have a portfolio of exciting Roblox projects on game creation and scene building that they can share with friends and family.

If you love role-playing games, Roblox is the perfect platform to create your own immersive virtual world. Design your own characters, create quests and storylines, and invite players from all over the world to join in on the adventure. Book a free Roblox trial by clicking the button below!