Best Computer Courses in India
Why Computer Courses are important?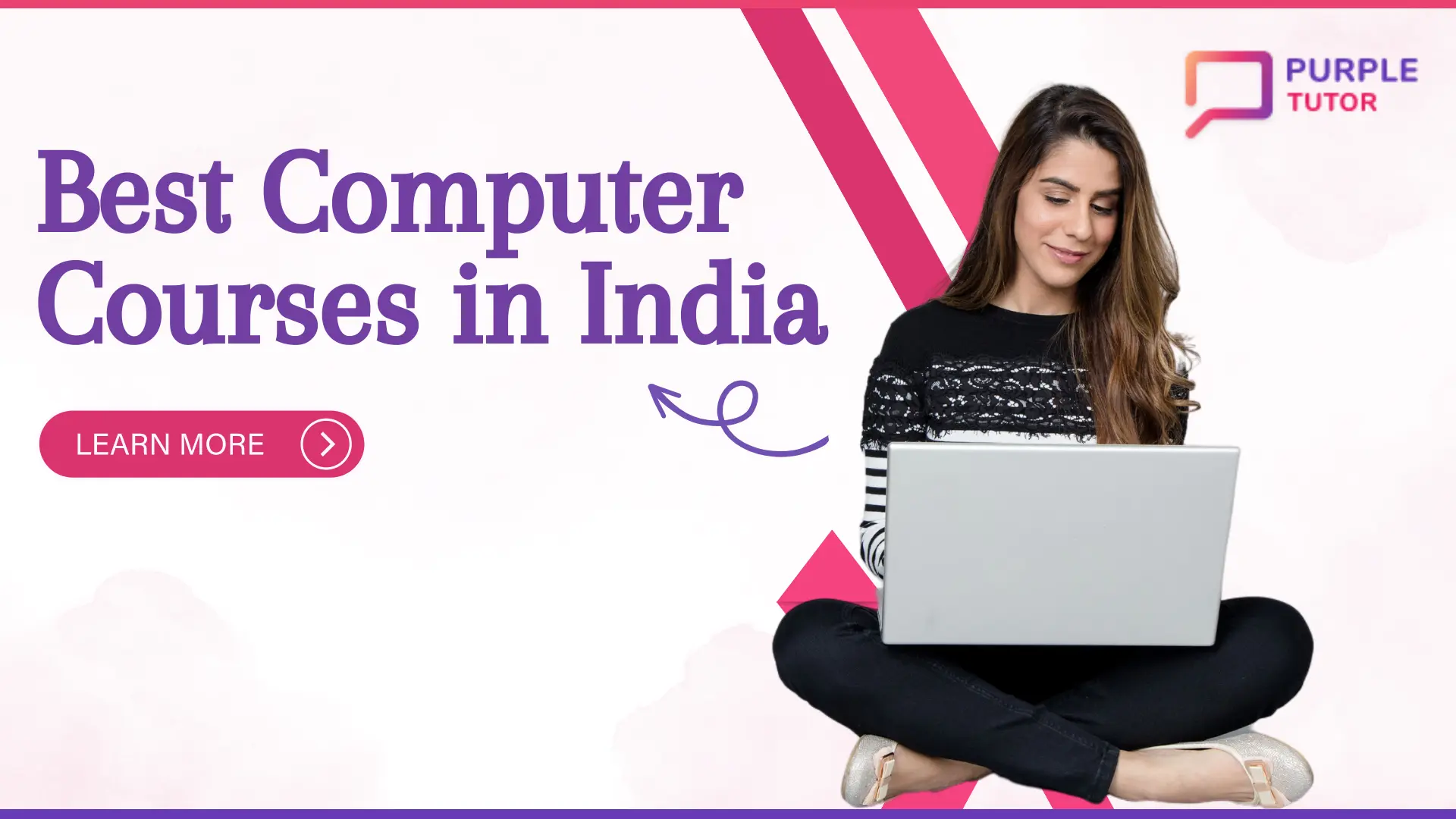 In today's digital age, computer skills have become an essential requirement for most jobs. Whether you're a young student in school, or in higher grades, having a good knowledge of computers can help you stay ahead of the competition.
Computer courses, programming or coding is getting to be an essential skill today. Besides the obvious around us, that technical/IT jobs are high-paying and there is gap that exists in the industry between demand and supply, it also important to understand that learning programming has so many benefits. It may open a plethora of job prospects. Also, it leads to development of skills such as problem solving, creativity, logical thinking, teamwork, and many more.
However, with so many computer courses available in India, it can be challenging to choose the right one. In this article, we'll take a closer look at the best computer courses in India that can help you enhance your skills and improve your career prospects.
Which are the Top 10 Computer Courses in demand in India?
There are many best computer courses in India. Given the importance of computer science education, it is important to choose the best computer course given the limited time available at each students' hands. One can look at various aspects including interest, prior knowledge, comfort, future prospects to determine the best computer course apt for you. Even for school children getting knowledge of coding from an early age inculcates interest and shows the importance of programming. Everyone may not want to become a coder or programmer, but getting knowledge of programming only adds to one's skill sets. Below is the list of top 10 computer courses in demand in India:

Best Python Courses
If you're looking to learn Python, one of the most popular programming languages in the world, there are numerous courses available in India. By choosing the best Python course, you can gain a strong foundation in the language, learn how to build applications and websites, and become proficient in data analysis and machine learning. PurpleTutor offers some of the best Python courses in India from basic to advanced Python, which offer comprehensive training in Python programming and help you build real-world projects. Check out these courses for Python:
Best Data Science Courses
Data science is a rapidly growing field that combines statistics, computer science, and domain knowledge to analyze and interpret complex data sets. Pursuing a data science course in India can provide you with the skills and knowledge required to become a data scientist or analyst. PurpleTutor offers many courses on Data Science, which cover topics such as data visualization, machine learning, and predictive analytics. Check out these courses for Data Science:
Best Artificial Intelligence Courses
Artificial intelligence is revolutionizing the way we live and work, and pursuing an AI course in India can open up numerous career opportunities. By learning about machine learning, natural language processing, and robotics, you can gain the skills required to become an A.I. engineer, researcher, or developer. PurpleTutor offers many courses on artificial intelligence which offer hands-on training in AI technologies and help you build intelligent systems. Check out these courses for Artificial Intelligence:
Best Cyber Security Courses
With cyber threats on the rise, the demand for cybersecurity professionals is increasing rapidly. Pursuing a cyber security course in India can provide you with the knowledge and skills required to protect digital assets and secure networks. PurpleTutor offers the best cyber security courses which cover topics such as network security, cryptography, and ethical hacking. Check out this course for Cyber Security:
Best App Development Courses
App development is a rapidly growing field, and by pursuing an app development course in India, you can learn how to build mobile and web applications that are user-friendly and functional. PurpleTutor offers app development courses in India which cover topics such as iOS and Android app development, web app development, and UI/UX design. By choosing the best app development course, you can gain the skills required to become a successful app developer and build apps that users will love. Check out this course for App Development:
Advantages of Pursuing Computer Courses in India
In today's world, computer literacy is becoming increasingly important, and pursuing computer courses in India can provide a host of benefits for both parents and students. Here are some of the advantages:
Growing demand for computer professionals: The IT industry in India is rapidly growing, leading to a surge in demand for skilled computer professionals. Pursuing a computer course can help students develop the necessary skills to meet this demand, making them highly employable.
High-paying jobs: Computer science is one of the highest-paying professions in India, with salaries ranging from INR 3-10 lakh per annum for entry-level positions. Pursuing a computer course can open up various high-paying job opportunities, ensuring a bright future for students.
Versatile career options: A computer course equips students with skills that are relevant across a range of industries, allowing them to pursue a variety of career options. Whether they are interested in healthcare, finance, education, or government, a computer course can provide them with the necessary skills to excel.
Easy accessibility of courses: Computer courses are widely available in India, with numerous institutions offering various programs at affordable prices. Students can opt for online or classroom-based learning, depending on their preferences and convenience.
Factors to Consider Before Choosing a Computer Course
When choosing a computer course, there are several factors that parents and students should consider. Here are some of the key considerations:
Interest and aptitude
Course duration and fees
Accreditation and recognition
Course content and syllabus
Conclusion
Pursuing a computer course in India can provide a host of benefits, from high-paying job opportunities to versatile career options, and for young students it's an exposure at an early age to the world of technology. By considering the factors discussed in this article, parents and students can choose the best computer course in India for their needs and goals. Whether you're a student looking to build a career in computer science or a parent hoping to set your child on the right path, the right computer course can make all the difference.
Frequently Asked Questions (FAQs)
1. Is there a free demo class?
A: Yes. We give one free demo class, which can be booked from the booking link. We encourage you to take the class and assess the experience.
2. Can I select my schedule for the classes?
A: Yes. We have flexible days and times. You can select any time and any day that suits your timetable.
3. Is there any certificate given on completion of the online coding course?
A: The student will get a certificate after completion of the coding course.
4. What do you require for learning coding from PurpleTutor?
A: It is necessary to have a laptop or computer with a webcam and a stable internet connection. For all the courses, there are no coding prerequisites required except for the Data Science coding courses. For these, the student needs to know core Python programming concepts.
For the 3D Animation and Game Design course and the Space Tech coding courses for the Age group 12-15 years. Please go through Roblox hardware and OS requirements as mentioned here.
6. Do you have assessments during the coding course?
A. Yes, we assess the student periodically during the progress of the coding classes and give feedback on the student's performance.
7. What are the courses that PurpleTutor offers?
A: PurpleTutor provides Cutting edge courses to make the student's future ready. We have courses like – Python, Web Development, Machine Learning and Artificial Intelligence Courses, Cyber Security, Roblox Games & many more on offer. Please visit our courses section for more information or talk to a counsellor. We encourage you to book a complimentary class with us, enjoy & assess the in-class experience. One can also discuss courses with our teachers in-person too during the class too.